Services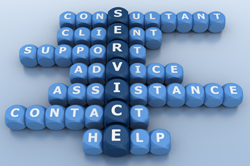 GIOS INDIA,as a HR consultant is the pioneer of organised recruitment services.We are the preferred recruitment partners for clients and a trusted consultant for professionals. After a decade of experience in recruitment companies across verticals, we at GIOS INDIA had step into the threshold to help companies to fulfil their Manpower Requirements, with our wide Practical Knowledge and Methodologies on screening & sourcing the right candidates that fit our Client's needs.
We offer our endearing services to companies from IT & ITES, BPO's & KPO's, E-Publishing, Manufacturing, FMCG's, Hotels, Retail Outlets and many more. Also, our recruiters have enough exposure across all sectors that will help us to deliver your needs at the earliest.
We are currently associated with a plethora of MNC companies in Chennai and have provided a gamut of opportunities by closing positions from Layman to Executives which is appreciated by our clients across verticals.
Our Services include...
1.Search
2.Selection
3.Staffing
4.Consulting
Search
Our Executive Search business is structured as a matrix by geography and industry practice, providing us with wholesome understanding of client requirements. Making this possible is our talent pool with a strong focus on industry sectors. We believe driven by "Speed". And that is our key value. This helps us maintain strong relationship with clients ensuring smooth flow of information.
It is helping us consistently deliver the best resources to our clients, across verticals mentioned below….
•Banking, Financial Services & Insurance (BFSI)
•Consumer Retail Services (CRS)
•Energy & infrastructure (E&I)
•Information, Communication & Telecom (ICT)
•Information Technology Enabled Services (ITeS)
•Pharma, Healthcare & Life Sciences (PHL)
•Manufacturing (MFG)
•Media, Entertainment & Hospitality (MEH)
Each of this practice is lead by a Vertical Head and ably supported by a team of Consultants and a dedicated team of Research Associates.
Selection
Gios brings expertise as the largest team of recruitment specialists in the country that helps identifying the best talent for roles across various levels in your organization. Our teams are organized along industry sectors.
Staffing
GIOS provides temporary staff across a range of skill-sets across many locations in the country for a variety of industry sectors. We manage the entire HR process right from recruitment and selection, on-boarding, payroll, compliance, training till providing you detailed management reports.
HR Consulting
We offers a wide range of Consulting services to our customers, which helps them to build systems and processes to acquire, engage and develop their human capital. With veterans in HR Consulting, we offer a variety of consulting services that includes organization structuring and manpower planning, vision & mission structuring, competency profiling of roles and role-holders, policy handbooks, compensation benchmarking and design and employee engagement study to name a few.